The Tech Savvy Parent, with Adam Dodge

 January 19, 2023, 7:00 p.m. on Zoom
Parenting In the Digital Age:  Small Adjustments w/Big Impacts
PK-6 grade parents – this is ESPECIALLY for YOU!
> REGISTER FOR ZOOM LINK
> FLYER
KIDS' LIVES HAVE GONE DIGITAL.  PARENTING HASN'T.
Today, children are spending more time online and on devices than ever before, which has created new challenges and safety concerns for parents. As such, it has become increasingly important to develop parenting skills that prioritize both the physical and digital safety of our children. Adam Dodge's  interactive and engaging presentation makes it possible to quickly empower any parent to help their children prepare for and navigate digital adolescence and stay safe.
You will learn practical tools, tips, and tricks to help build you and your child's digital instincts and help ensure that they came to you for information and guidance.
FEATURING OUR PANEL OF STUDENT LEADERS AT LOLHS
This tool packed presentation will end with a dynamic panel conversation with multiple upperclassmen at LOLHS.   Our teen panelists feel strongly about the impact of social media on their own early adolescent experiences, as well as their peers around them.  They are a real-life crystal ball into your young child's future experiences with smart devices, social media, gaming, and more.
Hear what they have to say and ask questions!
Check out our recent podcast episode featuring Adam Dodge LISTEN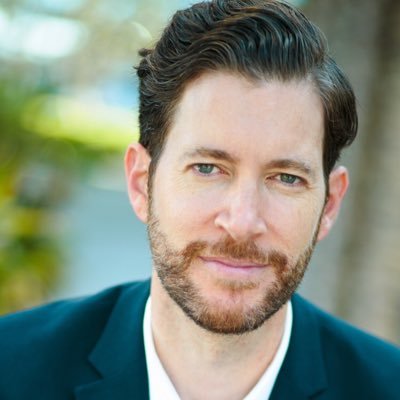 ADAM DODGE – BIO
As the founder of EndTAB (End Technology-Enabled Abuse), Adam's work is characterized by his dedication to addressing the existing and future threats posed by technology to youth and victims of gender-based violence. He has written and presented extensively on cyberstalking, technology-enabled abuse, non-consensual pornography and co-authored the first victim safety guide on the emerging threat of 'deepfake' pornography.
At EndTAB, Adam spends a great deal of his time delivering innovative technology-enabled abuse trainings and presentations to organizations, nonprofits and governments around the world.
A frequent speaker and lecturer at universities and national conferences, Adam is also a special advisor to the Coalition Against Stalkerware and sits on the World Economic Forum's Digital Justice Advisory Committee. He has worked with technology companies like Bumble, Headspace and Ring to improve the safety and wellbeing of victims of gender-based violence.
Adam's work and expertise has been featured on CBS and in Vogue, MIT Technology Review, the Washington Post, SELF Magazine, HuffPost, New York Times, Wall Street Journal, Los Angeles Times, GQ and others. Adam is a licensed attorney in California, and earned his B.A. from UC Santa Barbara and his J.D. by way of McGeorge School of Law and Hastings College of the Law.
Website: The Tech Savvy Parent
Instagram: @thetechsavvyparent
Website: EndTAB