PARENTS AS TEACHERS & LYSB
What is PAT? Parents as Teachers is an international early childhood parent education and family support program serving families throughout pregnancy until their child enters kindergarten, usually age 5. The program is based on the philosophy that parents are their children's first and most influential teachers. The goal is to help parents learn new ways to foster their child's language, physical, intellectual, curiosity and social skills. Parents As Teachers provides the information, support and encouragement parents need to help their children develop optimally during the crucial early years of life.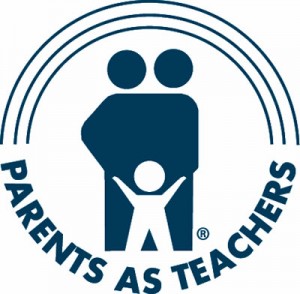 PROGRAM GOALS
Increase parent knowledge of early childhood development and improve parenting practices
Provide early detection of developmental delays and health issues
Prevent child abuse and neglect
Increase children's school readiness and school success
PAT CORE VALUES
The early years of a child's life are critical for optimal development and provide the foundation for success in school and in life.
Parents are their children's first and most influential teachers.
Established and emerging research should be the foundation of parent education and family support curricula, training, materials and services.
All young children and their families deserve the same opportunities to succeed, regardless of any demographic, geographic or economic considerations.
An understanding and appreciation of the history and traditions of diverse cultures is essential in serving families.
HOME VISITS: PAT COMES TO YOU!
Parents up to age five and expectant parents in the towns of Lyme and Old Lyme will have the opportunity to participate in one of the nation's most successful early childhood programs. This voluntary program, for which there is no additional charge, provides parents with the information and support they need to give their child the best possible start in life.
Once a family is enrolled, a PAT Certified Parent Educator offers families regularly scheduled personal visits in your home to provide timely information on the child's development based on neuroscience research. Also, the importance of parenting, ways to encourage learning, periodic screening of the child's development for early detection of problems, and linkage with providers of needed services that are beyond the scope of the PAT program. Group meetings at LYSB with other parents to share experiences and gain insights are also encouraged.
Contact Arleen Sharp at LYSB to learn more about Parents As Teachers and to schedule your home visit. 860-434-7208 x207