2017 Summer Schedule:
BEACH DANCES 2017
Every Tuesday 7:00-9:00 p.m., starting June 27th through August 15th (no dance on July 4th)
At White Sands Beach for middle schoolers in Lyme and Old Lyme. $5/admission – music, food, fun, friends!!
Weather permitting, please check our website or facebook page for possible cancellations due to weather by 5:00 p.m. on Dance nights.  LYSB requires registration for the beach dances.  REGISTER
BOLD: BOYS OUTDOOR LEADERSHIP DEVELOPMENT
Dates August tba
For adventurous L/OL middle school boys to learn leadership,  respect, listening, teamwork.  We will participate in activities such as ROPES, mini police academy, open space hike, paddle exploration and a day with sea tow. Fee $50.  REGISTER

CHILL OUT AT LYSB 
Monday through Thursdays, 2:00-5:00 p.m. June 19- July 27, 2017
Chill out at the LYSB after park and rec!  Children will be walked from park and rec day camp to the LYSB where they can hang out with their friends, play basketball, watch movies, games, art and crafts and much more.  Snacks will be provided.   
Fee: $240 per child for the six week session. (you must register for all six weeks). Very limited availability.
Registration opens on Monday, April 4 at 9:00 a.m. by phone only 860-434-7208.
This program is full with a wait list.  To add your name to the wait list click here.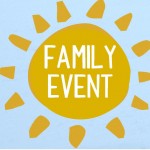 BEACH BLANKET BINGO at White Sands Beach
Wednesday, July 12, 6:00-8:00 p.m. 
Wednesday, August 16, 6:00-8:00 p.m.
Price: $5 per person.  Pizza dinner is included. Join us at the beach for an evening of family fun and bingo!  Prizes will be awarded to winners. Make sure to bring your beach blanket, bug spray and your appetite!  Please check our website www.lysb.org by 5:00 p.m for possible weather postponement.  Open to all families in Lyme and Old Lyme, no registration necessary. 
SITTER / SAFETY CLASS 
Monday, July 24 through Thursday, July 27,  10:00 am. to 12:00 p.m.
For grades 6 and up.  Fee: $55 includes supplies, snacks, guest speakers.
This is an intense sitter safety training course that is appropriate for babysitters, big brothers and sisters, and children staying at home alone for the first time.  This course will teach a variety of safety issues, basic first aid, fire safety, 911 skills.  REGISTER
CPR FOR BABYSITTERS
Thursday, July 27, 12:15 – 1:45 p.m.
Add this valuable class to your LYSB babysitter's course and learn how to save a life!  Learn CPR and how to clear a blocked airway in children and infants.  Parents want to hire babysitters who know CPR and can help kids who are choking! This class is a must for anyone who cares for children…parents, grandparents & babysitters.  Local AHA instructors, EMTs and EMSIs Doug Lo Presti and Colleen Atkinson will teach you everything you need to know to provide lifesaving care during a cardiac or choking emergency in this class.   Class fee is $50 and awards a Certificate of Completion. (If you are registered for the Sitter Class, bring your lunch) REGISTER

BEST OF PINTEREST ARTS & CRAFTS CAMP 
Monday, August 14 through Friday, August 18, 10:00 a.m. to 12:00 p.m..
Our favorite crafts from Pinterest!!  
For Grades 4 and up.  Fee: $50 includes supplies and snacks.
Please join us for a fun and interactive craft camp featuring our favorite crafts from Pinterest.  Every day we will make a new project that is sure to become a treasured keepsake!  REGISTER
LET'S GET SEWING CAMP
Monday, July 31 to August 4,  9:00 a.m. to 12:00 p.m
Ages 8 and older, Fee:$155 
With summer as our theme we'll design and sew festive beach totes and colorful beach accessories, design and decorate unique fabric and learn embroidery techniques. Time for outside play and snacks.  Sewing machines and supplies provided. No prior sewing experience needed.  Led by arts educator Claudia Mathison.  Open to residents of all area towns.  If you register for the afternoon Spa Camp, bring your lunch and stay with us from 12-1. REGISTER
SPA WEEK FOR KIDS
Monday, July 31 to Friday, August 4, 1:00 p.m. to 4:00 p.m.
Ages 7 and older, Fee: $155 
Join your friends for a fun and relaxing spa week! We'll make our own fragrant soaps and lotions, cook yummy healthy food, learn Yoga poses and meditate! A certified Yoga instructor and Natural Foods chef will be visiting and co teaching during the week. Led by arts educator Claudia Mathison. Open to residents of all area towns. If you register for the morning sewing camp, bring your lunch and stay with us from 12-1.  REGISTER
ENGINEERING CAMP 2017: Hands-on, Mind-On
Monday August 7 through Friday, August 11
Ages 5-8:  9:00 a.m. to 12:00 noon
Ages 9-14: 1:00 to 4:00 p.m.
Discover the marvelous and spectacular world of engineering through the hands-on, minds on summer camps offered by Engineering Imagination, LLC! In these exciting, educational summer camps, participants will use a variety of mediums such as LEGO, recycled materials, salvaged motors and gears, balsa wood, and more to explore the STEM (Science, Technology, Engineering, Mathematics) curriculum.  Using the different mediums, participants will learn about and build projects such as hydroelectric waterwheels, model rockets, and scale bridges! With activities focused on green engineering, mechanical engineering, chemical engineering, and architecture, your child is sure to have a blast while learning along the way!  Fee: $150.  REGISTER
AMERICAN GIRL CRAFTS & COOKING CAMP
Monday, August 21 to Friday, August 25, 9:00 a.m. to 12:00 p.m.
Age 6 and older, Fee:  $155.00
Calling all American Girl fans! learn about the American Girls past and present while making AG theme crafts, cooking delicious  foods and playing fun games. We'll have a traditional tea party at the last class. Bring your favorite doll!  Led by arts educator Claudia Mathison.  If you register for the afternoon Paint, Draw, Collage Camp, bring your lunch and stay with us from 12-1. REGISTER
PAINT, DRAW, COLLAGE
Monday, August 21 to Friday, August 25, 1:00 to 4:00 p.m.
Ages 7 and older, Fee: $155.00
Calling all artists! Paint a colorful still life on canvas, explore a variety of collage techniques and create mix media drawings. You'll learn about artists past and present and the styles that made them famous while creating your own masterpieces.  Led by arts educator Claudia Mathison. If you register for the American Girl Crafts & Cooking Camp in the morning, bring your lunch and stay with us from 12-1. REGISTER
BACK TO SCHOOL ICE CREAM SOCIAL
Tuesday, August 30th, 1:00 -2:30 p.m.
For middle schoolers.  After you visit the middle school and your new teachers, stop by the LYSB for ice cream! Free. No Registration Necessary.
SUMMER PLAY FOR YOUNG CHILDREN 2017
INFANT AND BABY MASSAGE
Mondays June 12th – 26th, 11:00 a.m. to 12:00 noon.
Private appointments also available.
Fee: $20
Learn to massage your baby is with the help of an IAIM Certified Infant Massage Instructor (CIMI). The strokes and of massage are easier to grasp when demonstrated by experienced instructors. Pressure, rate, rhythm, the length of the massage, respect, and bonding, why babies cry, baby's body language, relaxation, and parent empowerment are some of the skills and topics you will learn.   REGISTER
WALK IN THE WOODS
Mondays July 10th, 17th, 24th, 9:30-11:30 a.m., Free
At Champlain South Old Lyme Open Space
We will meet at the parking area in the cul-de-sac at the end of Meetinghouse Lane.
We will observe and enjoy the beauty of the woods in summertime. Let's hike, build forts, collect natural treasures, spy for animals, and play games in the great outdoors. Please bring items to keep you and your little ones comfortable while playing outside such as a water bottle, sunscreen, bug repellent, and snacks.   REGISTER
See Map at http://www.oldlyme-ct.gov/Pages/OldLymeCT_BComm/OLOS_ChamplainSouth6.18.pdf
BUILD A BETTER WORLD!
Tuesdays at 10:30 a.m., starting at Old Lyme-Phoebe Griffin Noyes Library & journeying to LYSB after story time. Free
June 20th  Farming Adventures
July 18th    Building Bridges
As part of a special collaboration between the Lymes' Youth Service Bureau and the Old Lyme-Phoebe Griffin Noyes Library, toddlers and caregivers are invited to enjoy a series of two special events highlighting reading, playing and nature! The fun will begin with a story time and special guest reader at the OL-PGN and end with a themed craft or activity at LYSB. Attendees will be treated to stories, songs, rhymes, finger plays, crafts and visits from some very special guests.  Check the LYSB (lysb.org) or OL-PGN (oldlyme.lioninc.org) websites for updates!  REGISTER
BABIES SUMMER DROP-IN GROUP
Tuesdays, 9:0o a.m. to 12:00 p.m., free
Tuesdays  June 6th, 13th, & 27th, July 11th & 25th 
Ages newborn to age 2.  9-12 noon.
An open forum for parents and children to gather. 
REGISTER

MAKE TIME FOR PLAY
Wednesdays June 7th – 28th, 9:00 a.m. to 12:00 noon, Free
Give your child the gift of time for free-play at Mimi's Place. Mimi's Place at LYSB is just for little one's. Our child friendly, air conditioned atmosphere inside and newly renovated grounds outside includes a small playground for children up to age five.
Play opportunities allow children to learn and build self-esteem. Mimi's Place allows caregivers a chance to relax and/or play along.
PARACHUTE ACTIVITIES
Wednesdays July 12th, 19th, and 26th. 9:30-11:00 a.m., free
Join us for a morning of playing parachute activities. Using a parachute creates a fun atmosphere for exercise, building teamwork, and promotes the joy of playing together. Each session will include free play time, parachute activities including games, dance, and songs, and a snack. 
REGISTER
SUMMER PLAYGROUP 
Thursdays June 1st – July 27th, 10:00-11:15 a.m. (No Group July 6th)
Ages 3 -5. Fee: $5/class.
This mixed age group combines fun summer activities and crafts with time for exploring our own playground or enjoying the cool air at Mimi's Place. Please sign up for each individual group.
June 1st – Squirt Gun Painting
June 8th -Princess Tea Party
June 15th – Super Hero Playgroup
June 22nd – Making Waves
June 29th – Field Day  
July 13th – Water Play – Water Play
July 20th –  Bubble Fun
July 27th – Muddy Tires
REGISTER