THE BIZZ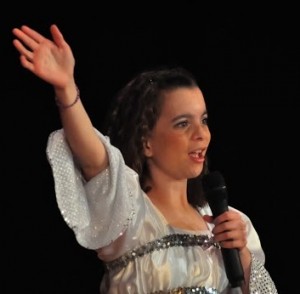 LYSB's 22nd Annual Youth Talent Show!
DATE: Friday, April 26, 2019
TIME: 6:30 p.m. Doors open at 6:00 p.m.
LOCATION: Lyme-Old Lyme High School Auditorium
TICKETS: $8.  Available at the door, or in advance at LYSB by 5:00 p.m.  
Congratulations to the cast of the 2019 Bizz and thank you to everyone to auditioned. We had a record number of students audition this year & we wish we were able to take everyone. If your name is not listed below, please consider joining our Opening Act. More information below.
ACT ONE
Charlotte Antonino
Micah Bass
Julia Clark
Gloria Conley
Ella Curtiss-Reardon
Cordsen Enman
Ethan Ford
Arthur Fusscas
Kaedin Gerster
Abby Griffith
Olivia Griffith
Ethan Johnson
Kaedyn Koproski
Elise Marchant
Eiley Montanaro
John Morosky
Lily Mullane
Kanon Oharu
Madeline Power
Addison Spooner
Olive Vautrain
Eve Videll
Beth Viera
Renee Viera
Louisa Warlitz
CJ Zapatka
Adrian Raby
ACT TWO
Callie Bass
Emma Bass
Livie Bass
Emma Boardman
Ava Brinkerhoff
Natalie Buckley
Coleman Curtiss-Reardon
Britney DeRoehn
Ben Goulding
Sydney Goulding
Alexis Grasdock
Aggie Hunt
Beatrice Hunt
Sabina Jungkeit
Drysile Mulanga Kazadi
Aidan Kerrigan
Ciara Klimaszewski
Dakota Kotzan
Delaney Nelson
Isabelle O'Connor
Rhyleigh Russell
Jenna Schauder
Hannah Thomas
Maggie Thuma
OPENING ACT
The Bizz Players:
The Bizz Opening Act is a group performance of one song to be determined by LYSB. Everyone who auditioned, but is not listed above, is invited to participate in the Opening Act. Please email Missy Garvin by 4/12 to confirm your participation in the Opening Act mgarvin@lysb.org
Important Dates (all rehearsals at LOLHS)
Act One Rehearsal: Monday, April 22nd, 5-8
Act Two Rehearsal: Tuesday, April 23rd 5-8
Dress Rehearsal: Thursday, April 25th 5-9 (pizza dinner provided)
The Bizz: Friday, April 26th, 6:30 pm. Performers arrive at 6:00

AUDITION RULES:
* Auditions are by appointment. Book online or call 860-434-7208 x0
* All acts must be NO longer than four minutes.  Shorter is better.
* One audition per person. You CANNOT participate in more than one act.
* All music must have lyrics that are acceptable for a family audience.
* Solo performances will be accepted but group acts are strongly encouraged.
* All members of a group act must be present to audition together.
* Bands must provide their own equipment and amps.
* Piano and microphones can be supplied by LYSB.
* Personal CDs or iPods may be used with the LYSB sound system.  
* Due to the large number of auditions, only about half will make it into the Bizz.
* Everyone who auditions is offered the opportunity to perform in the opening act.
* Do you have any questions or special needs?  Call us BEFORE your audition to discuss.