LYSB Family Ski Club at Powder Ridge in Middlefield CT offers deeply discounted rates for LYSB Families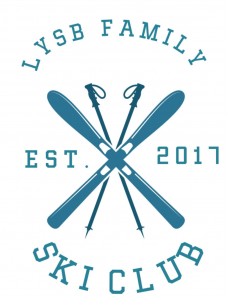 SIX FRIDAYS: January 8, 15, 22, 29, February 5, 12, 2021, 5:00-9:00 p.m.
REGISTRATION DEADLINE: Thursday, November 19th (NO Exceptions). 
FEES:
$144 per person – lift tickets for SIX nights
Optional add-ons:
$94 – Equipment Rental for our SIX nights
$104 – Lessons (60 minutes) (gr 1 and up) for our SIX nights
Need to miss a night? Vouchers for lift tickets will be given for missed nights.  Vouchers can be used Monday through Friday and are for lift tickets only (not rentals, not lessons)
This program is open to residents of all area towns.
REGISTRATION HAS CLOSED
DETAILS AND POLICIES:
All children must be accompanied by an adult. 
NO TRANSPORTATION IS PROVIDED
LYSB is NOT providing chaperones. 
Payment is required at registration.
NO REFUNDS after the registration deadline of November 19, 2020.
HELMETS REQUIRED FOR ALL SKIERS
LESSONS:  Group Lessons are 60 mins. Lessons cannot be made up if participant is absent from group trip. At the Ridge lessons are not just for beginners: We offer the only Terrain Based Learning programs in CT designed for fun, faster learning, and getting beginner skiers and riders up on the mountain sooner.  For the more advanced, our coaches will work to meet goals and offer progression training.  Whether that means exploring the terrain parks with rails and jumps or venturing into racing we can take your students to the next level.
RENTALS: Participants renting equipment must complete the pre-registration rental form online at PowderRidgePark.com/rental-leasing-center/; participants renting equipment can come to the Ridge during Mt. hours for a fitting prior to the first visit. Rentals cannot be made up if participant is absent from group trip.
GROUP PASSES: Passes will be picked up by the Group Coordinator upon arrival on the day of each visit and then distributed to group members.  Participants must wear their pass at all times while in the park.
PASS POLICY: Powder Ridge passes are non-transferable and may not be given, loaned, rented or transferred to anyone for any reason. Transfer, will result in revocation of the pass or ticket without refund and is punishable under CT theft of services law.
REFUND: If warranted, refunds must be done through the Group Coordinator according to policy.  For those participants that are absent on the day of your trip. Vouchers will be given and are valid Monday – Friday only and are lift only. 
CANCELLATIONS: Postponements for multi-week programs can only be made in the event of a school closing or buses not operating due to unsafe conditions.  When Powder Ridge is closed your group can reschedule a makeup date. Makeup dates are allowed on the same day of the week as regularly scheduled.     *If Powder Ridge is open and schools are open and you choose not to come, your group will not be eligible for a makeup date.  NO EXCEPTIONS.
PROGRAM PROTECTION POLICY:  Powder Ridge will reimburse the cost of your program on a pro-rated basis in the event of injury or sickness which prevents you from completing the program.  Refund requests must be received prior to end of your program.  Injury or illness must be confirmed by a letter from a licensed physician.  If you do not put in a refund request by phone or email before the last scheduled trip you will not be entitled to a refund. 
REGISTRATION HAS CLOSED