The BIZZ Friday, March 24, 2017 at 6:30 p.m.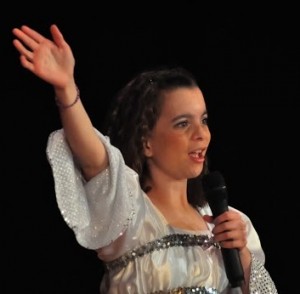 At LOLHS auditorium.
Tickets $8 at the door, or in advance at LYSB
BIZZ CAST 2017:
LYSB had a near record number of auditions for this year's Bizz!  There is so much talent in our community, our 20th year of this town wide talent show is guaranteed to be the best show yet! 
Act One:
Abby Griffith
Ada LaConti
Addison Spooner
Aggie Hunt
Ainsley Rinoski
Arthur Fusscas
Audrey LeCour
Beatrice Hunt
Charlotte Antonino
Elsa Jungkeit
Eric Fusscas
Julia Clark
Katie Pannier
Lucy Barndt
Meredith Thompson       
Micah Bass
Molly Boardman
Natalie Barndt
Olivia Lovendale
Sabina Jungkeit
Sabrina Fusscas
Samantha Fiske
Sydney Goulding

Act Two:
Abby Greene
Adelle Clark
Avery Wyman
Callie Bass
Camille Lund
Caroline Cook
Ciara Klimaszewski
Connie Pan
Elyza Learned
Emma Bass
Jess Kegley
Jonathan Nichele
Kate Cheney
Livie Bass
Louisa Warlitz
Luc Bolduc
Maggie Thuma
Margot Paynter
Mary Wholean
Nathaniel Jackson          
Neil Smith
Nevin Joshy
Nikolai Stephens-
    Zumbaum
Sadie Bowman
Sadie Frankel
Shawn Grenier
Sophia Griswold

Opening Act:
(performs one song
together as a group):
All are welcome to join the
Opening Group Act.
Please email Missy Garvin
mgarvin@lysb.org if you
wish to be added to
or removed from the
Opening Act. 

Abby Griffith
Ada LaConti
Addison Spooner
Aggie Hunt
Ainsley Rinoski
Amelia Pelletier
Beatrice Hunt
Callie Bass
Charlotte Antonino
Christy Cooper
Ciara Klimaszewski
CJ Zapatka
Emma Bass
Jackson Pannier
Livie Bass
Louisa Warlitz
Lucy Barndt
Margot Paynter
Micah Bass
Molly Boardman
Natalie Barndt
Samantha Fiske
IMPORTANT INFORMATION FOR BIZZ PARENTS:
Please note updated rehearsal schedule below (new times)
You must pre-order your cast shirt by Monday 3/13.
CLICK HERE to pre-order shirts and tickets
REHEARSAL SCHEDULE:
All performers must attend their rehearsal.
All rehearsals at Lyme-Old Lyme High School
Opening Act:
Monday March 20th 3:30-4
Tuesday March 21st 3:30-5
Act One:
Monday March 20th 4:00-6:00
Act Two:
Monday March 20th 6:00-8:00
Dress Rehearsal (entire cast):
Tuesday March 21st 5:00-8:00 (pizza dinner provided).
The Bizz:
Friday, March 24th at 6:30 (new time)
All performers must arrive at 5:30
AUDITIONS:
AUDITION RULES: 
* Auditions are by appointment. Book ONLINE or call 860-434-7208 x0 
* All acts must be NO longer than four minutes.  Shorter is better.
* One audition per person. You CANNOT participate in more than one act. 
* All music must have lyrics that are acceptable for a family audience. 
* Solo performances will be accepted but group acts are strongly encouraged.
* All members of a group act must be present to audition together. 
* Bands must provide their own equipment and amps. 
* Piano and microphones can be supplied by LYSB. 
* Personal CDs or iPods may be used with the LYSB sound system.   
* Due to the large number of auditions, only about half will make it into the Bizz. 
* Everyone who auditions is offered the opportunity to perform in the opening act.
* Do you have any questions or special needs?  Call us BEFORE your audition to discuss.