The BIZZ Friday, May 4, 2018 at 6:30 p.m.
At LOLHS auditorium
Doors open at 6:00 p.m.
Tickets $8 at the door, or in advance at LYSB
TO RESERVE YOUR TICKETS ONLINE
The Bizz is generously sponsored by:
REHEARSAL SCHEDULE:

All performers must attend their rehearsal.
All rehearsals at Lyme-Old Lyme High School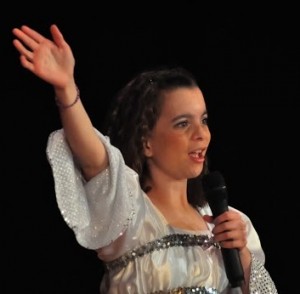 Wednesday May 2
Act I: 4:00 to 6:00 p.m.
Act II: 6:00-8:00 p.m.
Thursday, May 3
Dress Rehearsal 4:00-8:30 p.m.
(pizza dinner provided)
The Bizz:
Friday, May 4 at 6:30 (new time)
All performers must arrive at 5:30
 

ACT ONE
Antonino, Charlotte
Barndt, Natalie
Bass, Micah
Boutin, Sabrina
Clark, Julia
DeBernardo, Andrea
Eastman-Grossel, Zoe
Esposito, Lily
Ferman, Grace
Ferman, Katie
Fleming, Aaliyah
Fusscas, Arthur
Fusscas, Eric
Gilbert, Ava
Goulding, Ben
Griffith, Abby
Kelly, Thomas
Landry, Brenden
Landry, Logan
LeCour, Audrey
LeQuire, Maya
Marchant, Colette
Marchant, Elise
Montmeat, Jack
Morosky, Addy
O'Brien, Abby
O'Connor, Isabelle
O'Connor, Thomas
Oharu, Kanon
Power, Madeline
Quinten, Taylor
Spooner, Addison
Thompson, Meredith
Thuma, Maggie
Videll, Eve
Zapatka, CJ

ACT TWO
Allan, Bridget
Arafeh-Hudson, Benton
Barndt, Lucy
Bass, Callie
Bass, Emma
Bass, Livie
Brinkerhoff, Ava
Clark, Gabi
Cook, Caroline
Curtiss-Reardon, Ella
Davis, Anna
Goulding, Jackson
Goulding, Sydney
Gregor, Christopher
Hunt, Aggie
Hunt, Beatrice
Jackson, Nathaniel
Kegley, Jess
Kerrrigan, Aidan
Klimaszewski, Ciara
Klimaszewski, Corey
LaConti, Celia
Lampos, Pheobe
Lampos, Van
Metcalf, Gabe
Rumm, Noah
Smith, Neil
Warlitz, Louisa
AUDITION RULES: 
* Auditions are by appointment. Book online or call 860-434-7208 x0 
* All acts must be NO longer than four minutes.  Shorter is better.
* One audition per person. You CANNOT participate in more than one act. 
* All music must have lyrics that are acceptable for a family audience. 
* Solo performances will be accepted but group acts are strongly encouraged.
* All members of a group act must be present to audition together. 
* Bands must provide their own equipment and amps. 
* Piano and microphones can be supplied by LYSB. 
* Personal CDs or iPods may be used with the LYSB sound system.   
* Due to the large number of auditions, only about half will make it into the Bizz. 
* Everyone who auditions is offered the opportunity to perform in the opening act.
* Do you have any questions or special needs?  Call us BEFORE your audition to discuss.