The BIZZ Friday, May 4, 2018 at 6:30 p.m.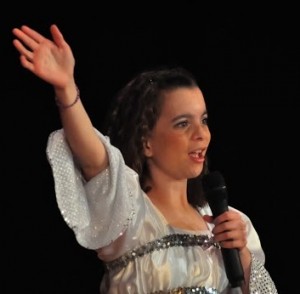 At LOLHS auditorium.
Tickets $8 at the door, or in advance at LYSB
AUDITIONS:
Monday, April 9, 2018, 4:00-6:30 p.m.
Tuesday, April 10, 2018, 4:00-6:30 p.m.
Book your audition time online click here
Or call LYSB 860-434-7208 x0
REHEARSAL SCHEDULE:
All performers must attend their rehearsal.
All rehearsals at Lyme-Old Lyme High School
Wednesday May 2
Act I: 4:00 to 6:00 p.m.
Act II: 6:00-8:30 p.m.
Thursday, May 3
Dress Rehearsal 4:00-8:30 p.m.
(pizza dinner provided).
The Bizz:
Friday, May 4 at 6:30 (new time)
All performers must arrive at 5:30
AUDITION RULES: 
* Auditions are by appointment. Book ONLINE or call 860-434-7208 x0 
* All acts must be NO longer than four minutes.  Shorter is better.
* One audition per person. You CANNOT participate in more than one act. 
* All music must have lyrics that are acceptable for a family audience. 
* Solo performances will be accepted but group acts are strongly encouraged.
* All members of a group act must be present to audition together. 
* Bands must provide their own equipment and amps. 
* Piano and microphones can be supplied by LYSB. 
* Personal CDs or iPods may be used with the LYSB sound system.   
* Due to the large number of auditions, only about half will make it into the Bizz. 
* Everyone who auditions is offered the opportunity to perform in the opening act.
* Do you have any questions or special needs?  Call us BEFORE your audition to discuss.